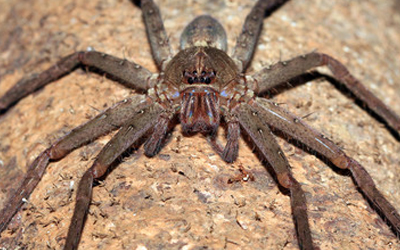 When it comes to pest removal and control in Oakville- we have you covered. Burloak Pest Control is a Oakville based pest management service dedicated to make your homes or businesses 'pest-free'. Most of the area of Oakville is surrounded by greenspace that provides the pests an opportunity to penetrate your home or commercial property.
Burlaok Pest Control provides certified professional extermination services in Oakville. Our exterminators will get the job done right the first time. We are local to Oakville and well-aware of the pests most commonly found here. We employ best practices to get your mice, wasp, cockroach or other nuisance pest problems under control.
Why Burloak Pest Control is the Best?
In Oakville, the residents rely on our pest control services because of the following reasons:
We employ the latest pest control products and equipments which help us to eradicate pests from your home or business in least possible time.
Our qualified and experienced professionals can prevent any kind of pest infestation without damaging your property.
Our pest control services are easily accessible and our prices are honest and fair.
Our professionals take pride in providing the widest range of pest management solutions to both residential and commercial establishments.
Your safety is our topmost priority. Which is why, we only use eco-friendly products to eradicate pests. Our services are safe, effective and green.
Our Pest Management Services
Cockroach Extermination Services
Flea Extermination Services
Rat and Mice Removal
Spider Removal
Bee and Wasp Extermination Services
Bed Bug Extermination Services
Ant Extermination Services
Hornet Extermination Services
Reliable, Safe & Effective Pest Control Services in Oakville.
Oakville Pest Control has been serving comprehensive pest control services for a long time now. Our ultimate aim is to make Oakville a place where people hardly experience any pest problem. Our pest extermination solutions are tailored as per the pest kind and degree of infestation. We understand that you want to prevent these pesky and stubborn pests from your home as soon as possible. That's why our professionals undertake fast and strict actions to eliminate them from your premises forever.
Looking for pest control and removal services in Oakville? Call us today to schedule a Pest Control Appointment.