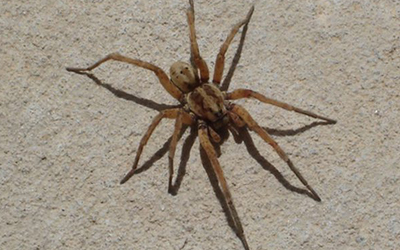 Is your home pest infested? If yes, you may be doing several things to deal with pests. Like human beings, the pests also come into your home in the search of food or shelter. Be it is rodent, ants, bees, wasps, spider, bed bugs, etc. these all seem small in size, but they are dangerous. They can deliver the dangerous health issue with their bite. This is why removal of pest is essential for any homeowner. So, when you are performing the task of removing pests from your home, you must remember what to do or not. Below are the tips to help yo...
Read More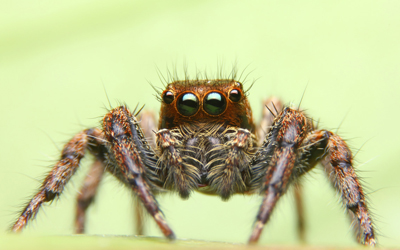 Spiders are one of the common household pests that often found in the ceiling, back of your door/window and under the shelves. In the fear, the spider is the most prevalent phobias. However, the matter ''spiders are good or bad'' always remains stuck in the mind. Having spiders turns out to be beneficial for the ecosystems and for your home. Because, the spiders survive on pesky insects such as aphids, earwigs, roaches, etc. But, we can't neglect the disadvantages of spiders in your home. Following are the major 3 reasons to keep the the...
Read More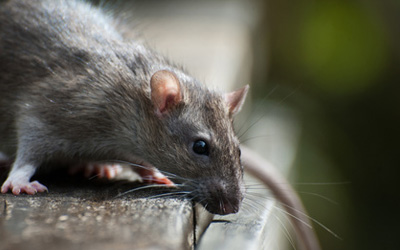 No one would like to keep the rodents in the home that destroys your belonging. This is why, people try to keep their home safe using the genuine techniques like cover the drainage system, maintain the hygienic atmosphere and spray the pesticides in their home. All this is a good habit to keep your home rodents free, but rodents need only one opportunity to come into your home and live until you catch them. So, when you find the below signs in your home, it means the rodents have reached your home and you need to remove them. Rode...
Read More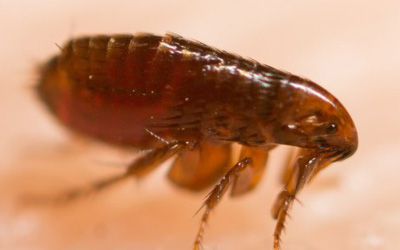 The flea can drive from your pets to family members easily. The tiny wingless parasitic pests survive on the warm blood of animals. If your dogs are excessive scratching, irritated ears or having dry or raw skin, it means, your pets are flea infested. Your pets roam freely in your home, on beds, carpets, and even floor which indicates that your home can be flea infested. Once, you have confirmed that your pet has fleas then immediately be ready to get rid of them as the flea is one of the fast-breeding pests. Take your pet to the veterina...
Read More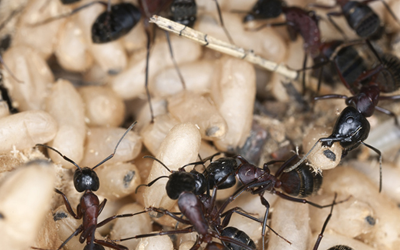 Did you find ants trailing across your kitchen floor again? If so, then it's time to think about the way to keep them out. Without any signal, these black ants get a way to enter your homes through the woodpile. If you think these ants are harmless, then you are completely wrong as their small size only make your fool. These ants can harm the humans by inflicting the horrible bites that might be fatal. It's necessary to control the ant infestation on time unless it can become a serious health problem. Here are some of the threats that ...
Read More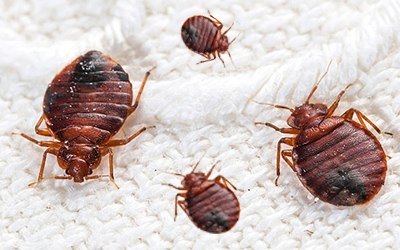 No one likes the presence of skin crawlers like bedbugs in a home as they are very challenging creatures to get rid of. On seeing these hitchhikers, one start think about a number of myths which are just a waste of mind and totally meaningless. Rather than going through these useless thoughts, it's better to go with a reliable and efficient pest control services. A professional exterminator can guide better their customers on detailed pest control concepts. Their guidance is helpful in debunking many popular myths about the pests. Follow...
Read More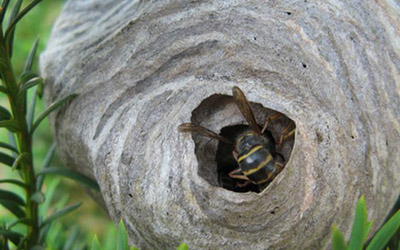 Hornets are stinging insects who usually remain in groups. Hornets usually make their nests to lay their eggs which may be big as basket ball or small as a golf ball. They keep their eggs safe from the outer world same as human save his baby. The nests are located in the areas like trees, bushes and other concealed areas which is completely messed for the human being. It is difficult to deal with the hornet nests without extra precautions. If these hornet nests get disturbed then can cause a big threat to humans. Instead of managing with the...
Read More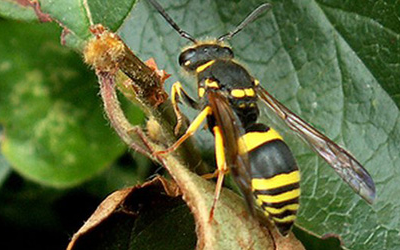 Alike all other pests that invade a property for food and shelter, wasps infest a yard for pollens, flowers, and fruits. These pesky pests generally come out in spring and summer months. Though they look similar to bees, their body size is typically large and fat. Wasps are extremely harmful to humans due to their biting and attacking violence. To make sure that your family is safe from wasp bites, consider removing these pests as soon as they are noticed. Some easy ways to prevent the wasp population are: Remove clutter & leftover fo...
Read More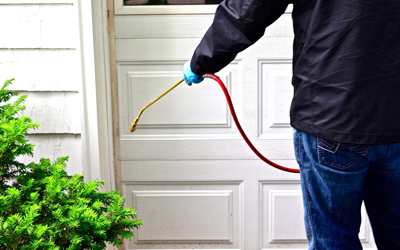 Are you living in a home that is invaded by pests? If yes, then we can well understand the hassles and frustration you are facing right now. Pests are greatly responsible for deteriorating the health and hygiene of a family. Critters like rats, cockroaches, ants etc can contaminate the stored food sources which in turn leads to severe diseases and ill health. To get rid of these unwanted insects, there is need to call in a professional pest control company for assistance. Still, there are many homeowners who believe in following do it yo...
Read More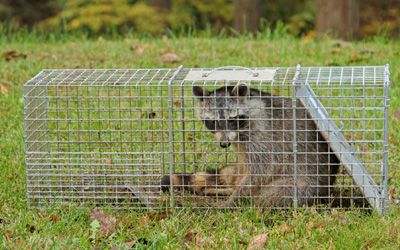 With the onset of summers, pests that were resting inside your cozy property are all warming up to leave their dens to enjoy summer sun. Though it is the responsibility of humans to protect and take care of innocent creatures, still most of the homeowners doesn't tolerate an unwanted invasion of mammals in their premises. The reason being that the damage and clutter caused by insects and animal species require expensive repairs and leads to frustration. Most possibly, during summers the count of unwanted invasions in a property increases s...
Read More