Which Pests Are More Active During The Winter Season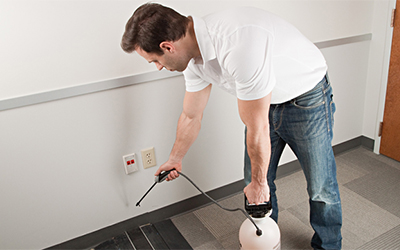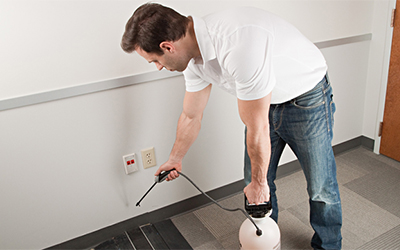 Winter is almost here. It is that time of the years when most of the homeowners retreat into their homes to avoid the harsh elements that cold weather brings. The change in the temperature can lead creatures and many other pests to seek out shelter in your home. At the present time, there is cold outside and nowadays almost several pests are looking for places to call home so they can avoid danger that comes with cold. Pest control is incredibly important for every homeowner to protect families and premises from unwanted guests.
In order to keep your home pest free, you need to pay close attention to your surroundings and watch for signs of pests or wildlife animals that ready to settle into your house for warmth, food, and shelter. Below we listed a few common pest problems that you may run into during the winter season.
Rodents: Rodents of all types will be on the lookout for a warm and safe heaven, where they can pass the winter season and unfortunately heaven is generally your house. When temperatures start to drop, they immediately begin to seek out a cozy place to stay warm in cold days. These pests cannot come to your house year around, but in winter months they will definitely enter your house just because of freezing temperatures.
Spiders: It does not matter what the time of year, you can easily find spiders in your home. Spiders don't need a large opening to come in your house, they just need a small hole than rodents and raccoons. These pests love to hide in tiny places and corners. A proper winter pest control service keeps these unwanted guests out of your home.
Raccoons: If you have noticed a raccoon near to your home, possibility you are at risk for a raccoon invasion in your property. During cold months, these animals seek out the food and shelter of your premises to escape the winter weather. If you suspect these animals around your property, call a pest control professional immediately.
Bed bugs: Bed bugs are very small and itchy pests. These pests never let up. When you notice blood spots on your bed sheet and pillow cover, it means your house is infested with them. It may very difficult to get rid of them on your own. Unlike other pests, these cannot be sprayed or starved out. They multiply rapidly. So to remove them permanently from your property, it is crucial to call a pest control professional.
Cockroaches: In cold days, roaches may enter your home in order to find food and moisture. They can come through second hand items and groceries. They like to live in your kitchen and bathroom, where they spread bacteria and germs.
If you notice any one of them near or in your home during the winter season, don't panic. Fortunately, you have effective solutions to get rid of them by hiring our professionals from Burloak Pest Control in Burlington, Oakville and Hamilton.