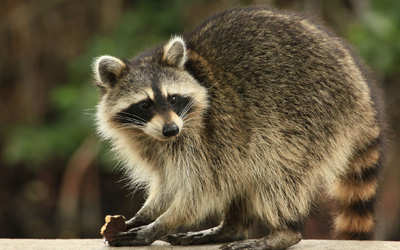 Getting rid of the animals from your residential or commercial premises is not an easy process. Homeowners may get injured if they deal with wildlife on their own. So, you can leave the job on wildlife removal and control professionals at Burloak Pest Control.
We are among the leading animal control companies in Ontario that provide a full range of wildlife removal services at a budget-friendly cost. When you encounter unwanted guests in or around your house or business, we will inspect the entire property providing professional removal. We are fully licensed and insured, providing effective and humane solutions.
Our Services
Raccoons carry dangerous diseases such as rabies. Additionally, they rip through the insulation and roofing material to get inside your home or business site.
Squirrels are common and primarily known for causing damages to electrical wires and result in fire hazards in your home.
Skunks emit liquid spray that can almost burn your eyes and cause difficulty in breathing to humans and animals. Moreover, they can also dig up lawns and rummage through garbage.
Bats like the consistent temperature in walls and attics, but they can cause building damage and pose serious health risks to humans.
Safe & Humane Wildlife Removal Services
We understand the killing of some animals is against the law in order to protect the wildlife. So, we take care of state rules and provide safe and humane wildlife removal services to our clients. Our highly trained team of animal removal specialists can deal with an aggressive and dangerous animal without damaging your property. Our techniques will be safe for humans and the environment.
What Sets Us Apart?
There are several reasons to choose Burloak Pest Control for animal removal services in Oakville, Hamilton and Burlington, including:
Customized Solutions
Prompt Response
Fast & Effective Services
Transparent Pricing
Trained & Certified Professionals
Call Us To Get A Free Estimate!