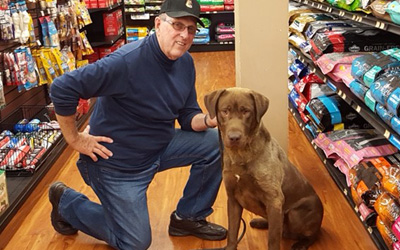 Just because bed bugs easily travel from one location to another, it is very common for everyone to bring them into a hospital, office, hotels, movie theaters, and other public places. The professional team of Burloak Pest Control works with you to inspect your premises for bed bugs. By inspecting your house or office, we ensure to reduce the risk of infestation.
We, at Burloak Pest Control, have specially trained dogs to inspect your home or office for bed bugs. A human inspection requires moving furniture and other items that you have in your property, but a dog cover the entire room in a few minutes without having to move furniture and other belongings.
We are not satisfied until you are not satisfied. Call to get a free estimate for canine bed bug detection services.
How Do You Get Bed Bugs
Bed bugs are tiny and wingless insects and they belong to the family of Cimicidae. These small insects undergo gradual metamorphosis including egg, nymph and adults. Due to the flattened body, these pests easily hide in cracks and crevices. You can pick them easily from anywhere like hotels, offices, stores and gyms. It is possible that these tiny insects carry several diseases and transmit it to people. Once you get them, it can be very difficult to control them without a help of a pest control company.
How Bed Bug Dog Detection Is Different From Human Inspection
Bed Bug Dog Detection
Dog uses scent to find small blood sucking pests.
Approximately 95% success rate finding the presence of bed bugs and their eggs.
Take only 3-4 minutes to detect the entire room without moving your belongings.

.
Human Inspection
Uses vision to find blood feeding pests and cannot detect them under the furniture.
Lower success rate, because these tiny pests are hard to find.
Take more than 2-3 hours to inspect a room. With human inspection, you need to move furniture.
Why Would You Choose Bed Bug Dog Detection Service
Dogs have the capability to distinguish between different habitats. Dogs are impartial and hardworking. They have the best tool to detect everything through smell and that is called a nose. A dog relies on his sense of smell to illustrate his world. A dog has more than 200 receptors than a human. That helps dogs to smell anything easily. Most of the people rely on bed bug dog detection, because bed bug dogs are finding live infestations.
Our adroit professionals are ready to help you. Get in touch with us.